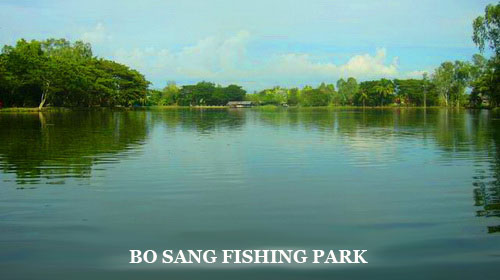 The big catfish game fishing lake
The best destination for fishing holidays in chiang mai northern thailand. It is well stocked fishing lake with Mekong giant catfish up to 40 kilos, Sawai catfish 5-25 kilos and other smaller species. It's well set out for fishermen with sheltered areas, toilet, restaurant- Wi-Fi and it's reasonably priced.
Dear Suvit
Just a very big thank you from Vee & myself for The wonderful three days fishing We have had with you . Everything was just perfect with prompt pick up and the quality of tackle provider was the best. A very professional approach.
As you know we have fished the lake many times over the years but we have never before experienced such consistently good fishing which must be a testament to your thorough knowledge of the lake combine with the fishing method and top quality baits. Our quietest day was 21 catfish which for anyone is wonderful fishing and our best day was a massive 30 fish. Not only did we catch excellent numbers of quality fish but Vee caught her personal best Giant Mekong catfish for the lake being a huge 26.55 kg and I also took my best fish from the lake of 24.5 kg. Again a Giant Mekong catfish in addition in the three days We took a large number of Giant Mekong catfish over 20 kg. Surely fishing at it best. We found you very good company , spoke excellent English and a great sense of humour. We will definitely be fishing with you again on our next visit and once again many thanks for the wonderful fishing
Tight lines
Bob Carlson.....fly fishing tuition
England
Chiang mai fresh water fishing at Bor sang lake fishing park Chiang mai
Chiang mai fresh wate
NO FISH..... MONEY BACK !!!
This is our guarantee that you will catch fish. We have been fishing at the lake for almost 20 years and have the experience to guide you to success. Visit our website where you will see worldwide anglers recommending BIG GAME FISHING.
r fishing at Bor sang lake fishing park Chiang mai
BIG GAME FISHING ADVENTURE TOUR
Fish for The Mighty Mekong Giant catfish. Weighing up to 40 kgs. Average size caught 7-25 kg. Enjoy learning and improvement your fishing skill with our english speaking local instructor. Doesn't matter whoever you are, beginner or expert whether young kid. you will be welcomed to enjoy whole process of real fishing style with us. Good teacher can improve your fishing skill speedily. we believe in our technic that can improve your fishing skill from zero to expert within a few hour.
- Full day trip: duration 08.00 am-06.00pm.

Price 1,900 baht.
- Half day morning session: duration 08.00am - 01.00pm.

Price 1,600 baht.
- Half day afternoon session: duration 01.00pm-06.00pm.

Price 1,600 baht.
Please note! The fishing duration above is approximately time that's includes travelling from hotel to the fishing lake and from fishing lake back to hotel.
The service includes round trip transport from chiang mai city, fishing gears+baits, fishing instructor, Lunch will be served to full day trip only
More information please inquire by E-mail :
suvitte@hotmail.com
or call 081 8847023

LINE ID: biggamefishingtour

( Mr. Suvit )

Don't hesitate to inquire if you have more question I will reply your email within 2-3 days.

it biggame )
welcome to my
facebook

Mr. Suvit
or
Big Game Fishing Adventure Tour